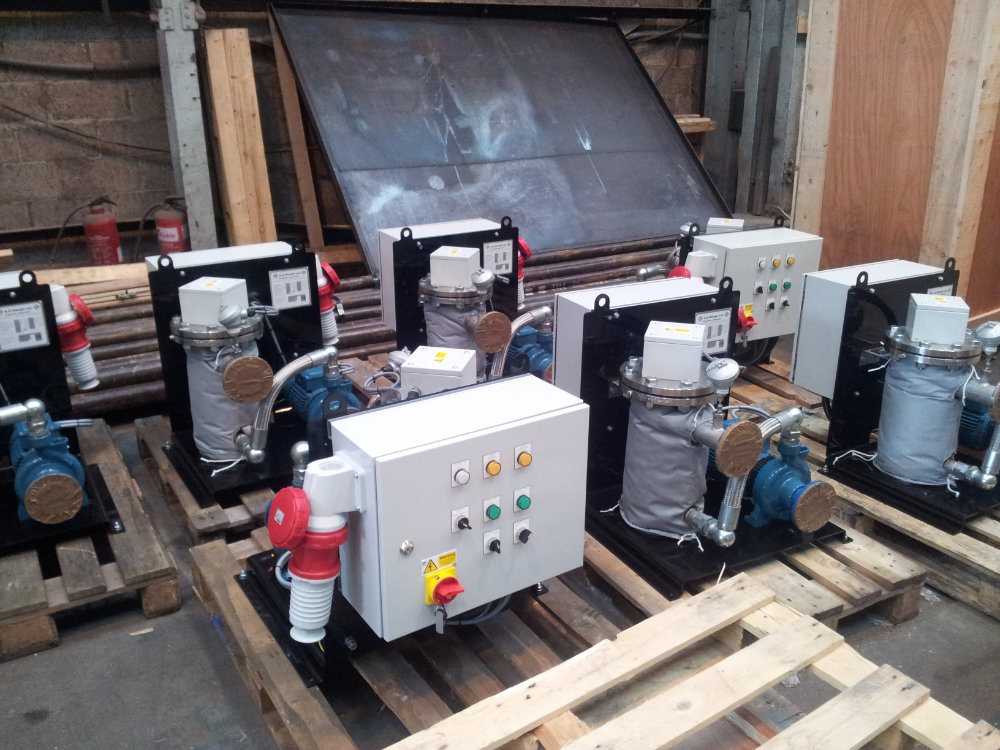 Control panels,  manufactured and supplied by A.K.Waugh custom built control panels for heaters, pumps and storage tanks.
Any rating can be supplied, meeting current UK electrical specifications.
Typical panels shown from power on / simple indication to dual heater control within one panel.
More sophisticated panels are available combining all functions necessary to control an oil burning plant.
ATEX certified equipment is also available to special order.