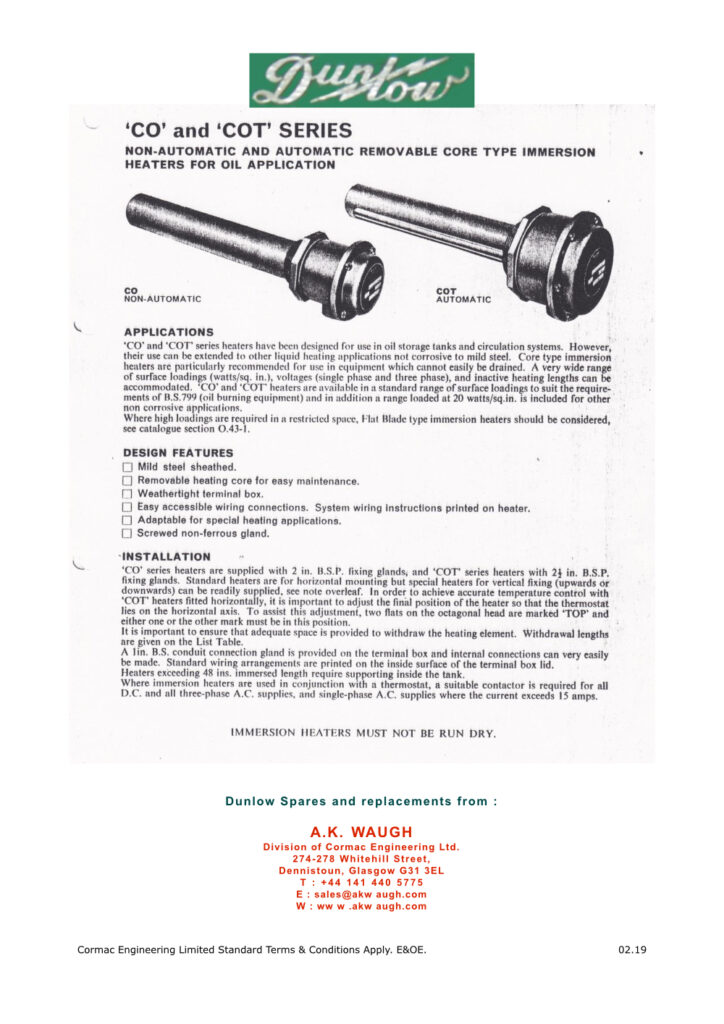 Dunlow was a trademark of Duncan Low Ltd., another Glasgow based company in the business of manufacturing heaters, typically for the domestic water heating market but also as friendly competitors to ourselves.
Duncan Low went out of business in 1975, however, due to our links to that business we are able to supply complete heaters and spare parts to the same designs as originally manufactured.
Duncan Low Ltd., of Glasgow.
Here are some basic links : Immersion Heaters
More to follow on the industrial range.
Please note that for reasons of price, we are unable to supply certain domestic items to the general public, specifically Dunlow "2" bolt heaters. These commonly have a list No. 107.
If you're interested in these we ask that you contact Alex. Robertson Plumbing Supplies (view their website by clicking on the name)
on 0141 556 3202, mentioning that you found their contact information here. Thanks.